Your present position:Home > Products Products
Product Name Brazed Copper Connector Item Aluminum bus bar
Product Description
Features:
1. The width, length and drilling holes can be processed according to customer's demands.
2.Brazing is to press the copper foil laminate together, using silver-based brazing solder, and butt welding with the flat copper block.



Advantages

:
Excellent electrical conductivity.
High bonding strength.
Available for bending, drilling, stamping etc.

Application:
Widely used in machinery, electric power, railway, shipbuilding, spaceflight & aviation, household etc.
Technical parameter table of flexible copper barid connector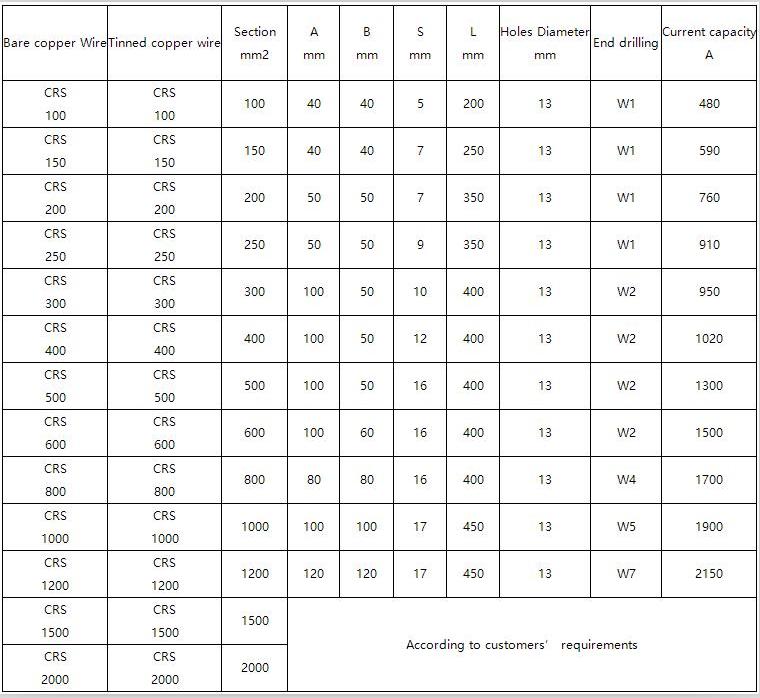 General drawing
Related Product